FAQs
How do I "Make a Copy"?
First, you need a Google account. I have made a personal gmail account to do all the work I voluntarily do for Eco-Inquiry. Gmail accounts are free and give you access to Google Docs, Google Slides and more! When you click on any Eco-Inquiry choice board, it will open in Google Slides. You do not have access to edit this original copy. To "Make a Copy", click on "File" in the top left corner of the toolbar. Give it your own title and it's yours! Now you can change the pictures, edit the links, personalize your own bitmoji, add in an assessment tool, anything you'd like!
How do I make my own Bitmoji Google Classroom, especially with an outdoor theme?
Start a Google Slide. Change the background theme for an outdoor classroom like a forest or wetland. Insert images that match your theme, such as a plant or animal. Search the web for resources that connect to the curriculum you are teaching and highlight the url address. Insert the link to the resource onto the image. Download the Bitmoji extension: it will then appear on your toolbar. Decide on a bitmoji that matches your theme. Place a speech bubble with very basic instructions next to your Bitmoji avatar. I know some teachers are linking in videos of their instructions, which you could link to the speech bubble. This allows you to explain more complex ideas and instructions remotely. Repeat this process and balance the visuals around the page until you are happy with the results. Share it with your students! For a more detailed step-by-step tutorial, there are many free Youtube videos that go into greater depth and have added steps which you might like to try to add to yours.
3. Bitmojis?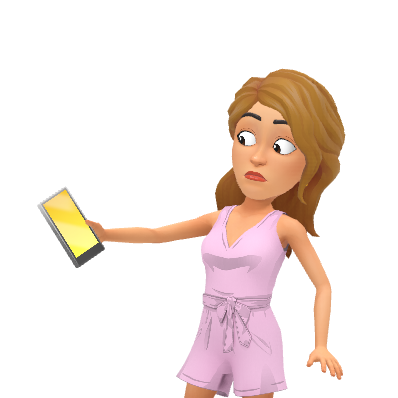 Srsly? How do I add them to my classroom and can my teaching partner add one too?
They're fun! Join the Bitmoji craze! First, you need to put this app on your smartphone. Then add Bitmoji extension to the laptop where you create virtual choice boards. Then it will be on your tool bar. You have to change your Bitmoji's appearance on your phone first. Refresh you tab on your computer and your new Bitmoji look will be there. If you want to have a second Bitmoji, change the look again from your phone and add it to your Google slide. The other way is to SHARE your Google Slide your colleague, then they can add their Bitmoji as well.
4. Do you have the resources in French?
The Eco-Games manual is in English only. The way to alter the matching virtual choice boards to French or any other language is by changing the links to resources in that language. Here are a few environmental education websites with resources in French to get you started.
Fédération canadienne de la faune
L'éducation au service de la Terre
5. Are there any fees for using Eco-Inquiry?
NO! The work I do to create content for Eco-Inquiry is strictly voluntary. The content is free for you to use and enjoy with your students. Please respect copyright though, particularly for the secret messages in Eco-Games. Thank you. This website has no ads or ways set up to earn money. Why, you ask? Well, I am a full-time elementary teacher and I do contract work teaching adult additional qualification courses (yes, in Environmental Education). I am blessed with having work in a field I am passionate about that pays the bills! On my own free time, I enjoy creating content for Eco-Inquiry and sharing with other educators. Being an educator is a calling; being an environmental educator is even more so: it's a responsibility to share hope and take action. It's a way for me to give back to the profession and the environment. Thank you for sharing Eco-Inquiry with other educators and your students. If you feel that you want to give back in a financial way, I would be truly honoured if you donated to Nature Conservancy Canada or some other environmental NGO of your choice. Thank you! Nature Conservancy Canada does work in line with the vision of Eco-Inquiry.
Click here to go directly to Nature Conservancy Canada if you wish to make a small donation to help plants, animals, habitats and the environment for all living creatures big and small, and future generations to enjoy.
Do you have other comments or questions? Email ecological.inquiry@gmail.com
For updates, follow me on Twitter @EcoInquiry and Instagram @ecoinquiry